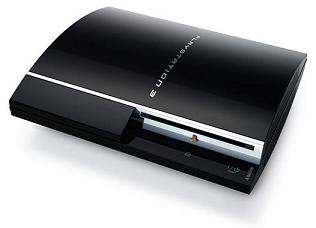 "Since 2000, Folding@Home (FAH) has led to a major jump in the capabilities of molecular simulation. By joining together hundreds of thousands of PCs throughout the world, calculations which were previously considered impossible have now become routine. FAH has targeted the study of of protein folding and protein folding disease, and numerous scientific advances have come from the project.
Now in 2006, we are looking forward to another major advance in capabilities. This advance utilizes the new Cell processor in Sony's PLAYSTATION 3 (PS3) to achieve performance previously only possible on supercomputers. With this new technology (as well as new advances with GPUs), we will likely be able to attain performance on the 100 gigaflop scale per computer. With about 10,000 such machines, we would be able to achieve performance on the petaflop scale. With software from Sony, the PlayStation 3 will now be able to contribute to the Folding@Home project, pushing Folding@Home a major step forward.
Our goal is to apply this new technology to push Folding@Home into a new level of capabilities, applying our simulations to further study of protein folding and related diseases, including Alzheimer's Disease, Huntington's Disease, and certain forms of cancer. With these computational advances, coupled with new simulation methodologies to harness the new techniques, we will be able to address questions previously considered impossible to tackle computationally, and make even greater impacts on our knowledge of folding and folding related diseases."
Full article
here